Caterpillar Compact Track Loaders
Daniel Best and Benjamin Holt, two innovators in the agriculture industry who introduced the first steam and gasoline-powered farm equipment, joined forces to form Catepillar, Inc. They were also the first to market diesel-powered track-type tractors.
Ever since 1905 when a Holt steam traction engine worked on the construction of a section of San Francisco's cable car system, Caterpillar tractors have been making progress possible and driving sustainable change around the globe.
Features and attachments
Features like the steel embedded track and suspended rubber undercarriage offer superior traction, flotation and stability. The sealed and pressurized cab makes any job more comfortable and the high performance engine ensures power and reliability. The impressive number of attachments promise exceptional versatility to tackle any job:
augers
backhoes
blades
brooms
brushcutters
buckets
cold planers
compactors
couplers
delimbers
forks

grapples
hammers
mulchers
rakes
saws
snow pushers
thumbs
tillers
trenchers
truss booms
winches
Compact track loader comparison of the D model series. Price ranges include new and used compact track loaders:
[table]Model, Lift Design, Net Power, Tipping Load, Cost Estimate 259D, vertical, 73.2 hp, 2900 lb., "$35,000-$60,000" 279D, radial, 72.9 hp, 2935 lb., "$45,000-$65,000" 289D, vertical, 72.9 hp, 3800 lb., "$65,000-$95,000" 299D, vertical, 95 hp, 4250 lb., "$70,000-$100,000" 299D XHP, vertical, 106 hp, 4650 lb., "$95,000-$125,000"[/table]
Purchasing options
If you're in the market to buy a Caterpillar compact track loader, there are several financing options to customize your purchase to fit your budget needs.
Cat Financial, a subsidiary of Caterpillar, provides flexible financing benefits including competitive interest rates, standard and extended terms on new and used machines, leases, and rental purchase options.
Leasing can be a good choice if you can accurately predict the number of hours you'll use your compact track loader during the leasing period. Your monthly payment is based on usage. After the leasing period, typically 48 months, you can buy out the lease for a balloon payment (minimum $110) or turn the machine back to Caterpillar.
A rental purchase option (RPO) may be advantageous if you're not ready to commit long-term. 100% of the rental rate is applied to the purchase price. For example, if the term is 12 months and the purchase price is $40,000 with a "rent" of $2,000/month, $24,000 will be applied to that $40,000 after one year of payments. There is no interest for the first year. After 12 months you can walk away or finance the remainder (in this case $16,000) of the balance.
Maintenance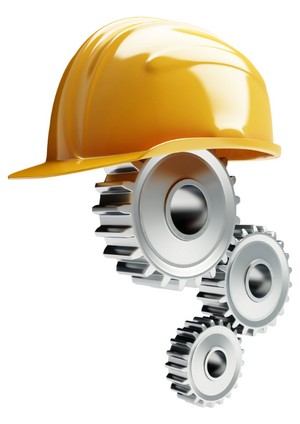 Service features of the Caterpillar compact track loaders make maintenance fast and easy, therefore reducing downtime:
Cooling package tilts up to provide access to the engine compartment.
Cab tilts rearward for entrance to all hydraulic pumps, motors, valves, lines and the hydraulic tank.
Rear door opens 90 degrees for access to both sides of the engine.
Easy to access daily maintenance points.
Color coded wires are also numbered for clear identification.
Standard S•O•SSM oil sampling valves allow regular monitoring of the hydraulic oil quality.
Caterpillar compact track loader reviews
Customers share why they love Caterpillar in the following compact track loader reviews:
"We work to live, we don't live to work….And that's what Caterpillar helps us do. Owning a Cat is a smart investment because there are more jobs per machine and a higher resale value. Wherever we are, Cat's there. It's a big plus."
Frank Sr., Frank Jr., and Greg Coleman
Visionscapes, Inc.
Cat Customer: 20 Years
"It's a lot of peace of mind working with Caterpillar because you know the machines can do what you're asking them to do. The work tool options and expert service ensure I have the right machine for the job. You know they're going to be dependable."
Darrell Westmoreland
North State Environmental
Cat Customer: 15 Years
Get Quotes
We contact sellers
They compete for your business