Tips on Choosing the Best Compact Track Loader
Compact track loaders are key for accomplishing a range of projects in many industries from agriculture to construction, even backyard improvements for the home owner. Their maneuverability and endless attachment options are benefits, as well as availability to rent or own.
Skid steers vs. compact track loaders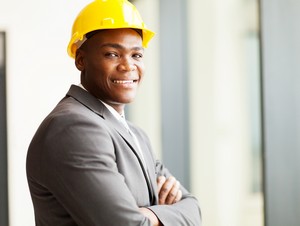 Both skid steers and compact track loaders offer endless options for attachments, helping you customize your machine for any job. The universal skid steer mount works on all brands.
In the past, skid steer loaders were the staple, but compact track loaders have gradually increased their market share thanks to their lifting capabilities and the fact they can "go" more places. Skid steers can, too, but their steel tracks can damage environmentally sensitive areas.
Concrete and construction workers still use skid steers for curbs and driveways because the tires last longer on asphalt. Compact track loaders' tracks are expensive to replace so it's not logical to drive them on hard surfaces like concrete or asphalt, which will burn right through them. But for wet and/or environmentally sensitive areas, compact track loaders have a lighter footprint.
Compact track loaders are advantageous for heavier loads. For example, removing a tree from a nursery is an ideal job for a compact track loader. They can lift twice as much weight as a skid steer but won't corrupt the ground. Industries that don't work on hard surfaces (landscaping, nurseries, and agriculture) would be suited better with a compact track loader.
Sizing
The size of compact track loader you'll need depends on the application. For residential and construction job, 70 horsepower is the go-to standard. This power level is still easy to maneuver. The more robust the engine (even going up to 90 hp) means a larger machine that's more challenging to manipulate. Once you start researching you'll learn there's an appropriate size for any project.
Height
Height is a consideration for lifting ability. A vertical lift provides more reach at full lift height and keeps the load closer to the machine. A loader with this lift pattern can safely lift more than an identical loader with a radial lift path.
The vertical-lift path loader boasts plenty of power, lift and reach, which makes it more conducive to clear high-sided truck boxes and hoppers. It's also ideal for placing pallets, particularly those carrying heavy materials such as brick, block or sod.
Radial lift offers more forward reach and works better at mid-range heights, such as dumping over a wall, unloading flatbed trucks or backfilling.
Capacity
Generally, compact track loaders can handle more capacity, such as a massive 2000 pound round bale. Keep in mind that the rating indicates half the tip load. For example, a machine that is rated for 2500 lbs. could lift much more than that but for safety reasons you need to stay within the rating.
Uses
The list of tasks a compact track loader can take on is eternal, and the attachment options can match up. Attachments are truly what makes the compact track loader so indispensable.
Remember to carefully consider the right attachment(s) for purchase. Some are more generalized versus specialized. For example, a backhoe attachment is useful for digging ditches but it won't be as fast and efficient as a mini excavator attachment. However, the mini excavator is more costly than a backhoe.
Always sample your prospective attachment to check out the performance. A set of forks is a recommended attachment for their versatility. All compact track loaders have front hydraulics for attachments like sweepers, augers, and post-hole diggers.
Try to predict how much you will use a particular attachment before purchasing it. Sometimes it may be wiser to rent one if you just need to use it a few times. Always remember what the return on investment will be.
Here are some examples how compact track loaders compare with skid steers in various industries:
Agriculture - A dairy farmer benefits from the rubber tires on a skid steer to clean out barns and other concrete surfaces around the farm.
Construction - Concrete workers need the skid steer's rubber tires. Ninety percent of new construction finds compact track loaders more useful due to the "dirty work." Compact track loaders perform well pushing, excavating, and digging dirt.
Industrial - Sandblasters and mobile rock crushers use skid steers. You can foam fill the rubber tires and even if they're lacerated by sharp rocks you don't have to worry about flat tires. However, the foam makes for a rough ride, as there's not a lot of suspension on skid steers anyway.
Used vs. new
Purchasing a brand-new compact track loader means special financing and a warranty to protect your investment. Used machines may be less costly, so be sure to consider the appearance, engine, and how many hours it's been used.
Harvest rentals can often be a good option to buy a used compact track loader. Often they were only used two to three months so they're in decent shape, and there may be financing options with low terms.
Brands to consider
Takeuchi track loader - Excellent radial lift capacity and open cab with 360 degree visibility.
Terex track loader - Terex recently acquired ASV, giving them a strong base, particularly on the East coast. Solid hand and foot throttle.
Kubota compact track loader - High performance track system thanks to triple flange on lower track rollers. The stall guard prevents the engine from stalling and getting the machine stuck. Angle of departure enhances side and rear visibility.
ASV Compact Track Loader - Recently acquired by Terex. Good suspension and track system but can be expensive to maintain because CAT dealers are the only dealers who can repair these machines.
Get Quotes
We contact sellers
They compete for your business