What You Need To Know To Lease
When you are trying to decide between purchasing and leasing heavy equipment, it is important to understand the differences between the two financing options. Sometimes the decision is easy – if you only need a mini excavator for a month or two for a single job and will never use it again, a mini excavator equipment lease makes perfect sense. A long term need, however, requires a decision on which route to pursue. If you are going to lease, this is what you need to know.
The process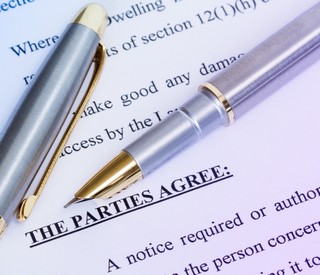 The lender you approach to provide financing for your lease is going to need some information from you. At your first meeting, you will submit an application for your desired funds. The lender will need, either in the application or in supporting documents:
Credit history of the business. A good credit history and high credit score will go a long way in helping you secure the funds. Lenders especially like to see if you have successfully paid off previous loans.

Cash flow history. This is possibly the most important factor in loan approval. The lender will want to see that your operations will create enough cash to pay back the loan. This also gives the lender a sense of business cycles, major cash expenditures and sources of major income.

Business projections. With cash flow history, this completes the big picture for the financing specialist looking at your loan application. The cash flow tells where you have been but the projections say where you think are going.

Collateral. The lending specialist may ask if you have any collateral to help secure the loan. The lender may ask for some to limit their exposure to risk. Know ahead of your application and any meetings if you have any collateral and if you want to use it.

Loan documentation. Depending on how long you have been in business, lenders may ask to see your credit report, tax returns for the last one to three years, balance sheets, income statements and a business plan.
Lenders are also going to judge if you are trustworthy or of good character. Be confident in your meetings but do not overstate or make broad statements. Inspire assurance in your abilities by dressing professionally, communicating in a business-like manner and provide community referrals or evidence of past business successes. This could be the start of a relationship with the lender; make it a positive one.
Terms of the lease
Once your application is approved, there are two factors that will impact the term of your lease, repayment schedule and net cost:
Monthly estimated profit: the amount of money each month you think you will earn by using the equipment.
Desired loan amount: an analysis of the two figures will show the likelihood that you can afford the financing and how you can do so.
The figure produced by the analysis will likely help determine the term of your lease, or length of time to pay for the equipment. Adding an extra year means more interest but may make the loan more affordable month to month. It will also factor into the repayment schedule – when payments start and when they are due each month. Finally, take note of the net cost. More time to repay or higher interest rates can significantly alter your profit potential. The net cost also translates into your return on investment (ROI). If you and the lender can calculate a 4 to 6 percent ROI, provided all else is well, you are in an excellent position for financing.
Loan agreement
Whether you are looking at forklift lease prices or into a bulldozer loan, the figures below will impact the loan agreement. Monthly equipment lease ranges range from 24 to 60 months at 12 month increments. The length of the term can dictate the monthly lease payment. It is critical to make sure your lease payment falls within your projected profit potential.
You may want to discuss the tax deduction possibilities with your accountant. Purchasing equipment means depreciation but leasing can usually be deducted as business expenses on your return and that reduces your net cost of your lease. It can also reduce your net cost per month. You see the tax benefits sooner and therefore increase your profit potential.
[table]Type of Equipment, Cost, Estimated Lease Payment, Tax Deduction, Net Cost per Month Forklift, "$20,000 ",$497, $199, $298 Skid Steer Loader, "$18,000", $447, $179, $268 Mini Excavator, "$21,000", $522, $209, $313 Backhoe Loader, "$80,000", "$1,990", $796, "$1,194" Compact Track Loader, "$70,000 ", "$1,741", $696, "$1,045" Aerial Lift, "$25,000", $622, $248, $373 Rough Terrain Telehandler, "$66,000", "$1,642", $656, $985 Wheel Loader, "$140,000", "$3,161", "$1,106", "$2,054" Bulldozer, "$500,000", "$11,289", "$3,951", "$7,338"[/table]
Get Quotes
We contact sellers
They compete for your business