Winter


Forklift Safety


Tips
Forklifts are an essential piece of material handling equipment that many companies cannot do without. Whether you work in warehousing, construction, transportation or a myriad of other fields, forklifts make life safer and easier for you and your employees.
The winter season presents many challenges in the outdoor operation of forklifts. The key to safe and efficient operation is well-trained and attentive operators.

Forklift training is an absolute must to prevent forklift accidents!
According to OSHA, every year there are:

85
fatalities

34,900
serious accidents

61,800
non-serious accidents
There are about 855,900 forklifts in the US, and it's estimated that 11% of all forklifts will be involved in an accident each year.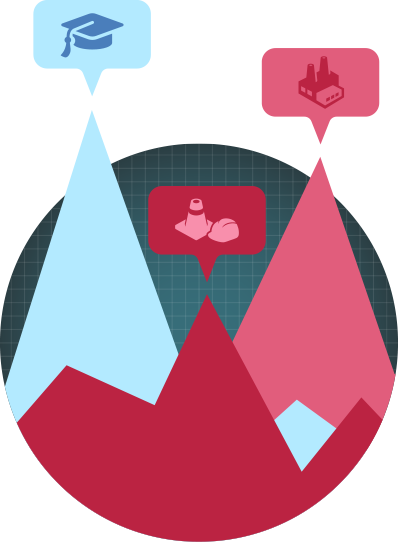 43% occur in Manufacturing

24% occur in Construction

OSHA estimates that almost 50% could have been prevented by better training.
Here are some winter forklift training tips to include in your next forklift training session:

Winter Hazards

Operator Protection

Forklift Protection

Forklift Operation

Forklift Attachments
It's imperative that you teach your operators how to identify all possible hazards in the winter, including:
Snow
Ice
Wet Conditions
Slippery Conditions
Cold
Limited Visibility
You can address these hazards by taking care of two things: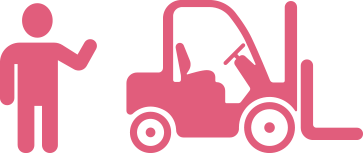 1 your operater and 2 your forklift.
An important component of protecting your operators is making sure that they wear the proper winter gear, including:
Wind-proof Clothing (like Gortex or polypropylene long underwear)
Warm Gloves and a Hat
Outermost Gear that is in Highly Visible Colors
Multiple Layers of Warm Dress
Make sure your operator takes their breaks. In the winter, they need to concentrate more than usual, creating additional mental strain. They need their breaks to rest their eyes and brain for the next operating session.
If your forklifts do not have cabs, buy forklift covers. Avoid covers of cardboard or shrink wrap, as an OSHA inspector will remove any self-made ones. Do not use cheap vinyl covers to save money either. Choose a cover with ribs and gutters to dispel water.
Make sure you equip the forklifts with tires for winter use. The right tire will help with traction and stability.
Pneumatic tires are better than solid tires in bad conditions.
You can use tires with chains or studs as well.
It can help to add a weight block to the forklift too.
You can also grit yard areas to help with that.
Train your operators to do a few things before, during and after they operate a forklift.
Before
Make sure the winter items (chains, cover, studs, tire check) are all in place.
Check the outside lighting. Is it on? Is it sufficient? Do bulbs need to be changed?
Check the weather outside. Is it cold, wet, or icy? Operators need to know the conditions before they start working so they can dress accordingly and properly outfit the forklift.
Put on the cover or tire chains if necessary.
Check fuel and fluid levels.
Allow the forklift to warm up properly. This is important for the engine and especially important for the hydraulics system.
During
Slow down. Only go as fast as conditions will safely allow.
Ensure continuous visibility.
Be sure to stop working if conditions start to prevent you from working safely (limited visibility, slippery surfaces, etc).
After
Clean the machine. Proper maintenance is the first line of defense for safe operation.
Check fluid levels and top off if necessary.
For electric forklifts, plug in the battery.
For propane or diesel forklifts, plug in the battery heater (if there is one).
There are forklift attachments available to help with snow control, including:

Plow
The plow attachment lets you utilize a forklift to push and remove snow from parking, loading and working areas.

Scoop
This attachment lets you pick up and pile snow out of the way to ensure a job can continue smoothly.

Salter/Sander
This forklift attachment allows you to care for your parking, loading and working areas and improve traction and stability for forklifts and other machinery or vehicles moving in the area.
Part of any forklift safety checklist should be making sure any attachments are firmly attached and the corresponding hydraulics function smoothly before the operator takes the forklift outdoors or moves it from its parking or storage area.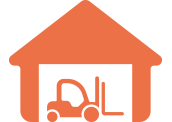 Storage
Store the forklift when not in use in a secure and dry area. Make sure it is plugged in if necessary, either for the battery or battery warmer for cold climates.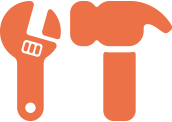 Maintenance
A good service and maintenance routine is a must for both indoor or outdoor work. Make sure maintenance services, load tests and the OSHA-required annual inspection occur on time, and that your operators know to report any discrepancy on their daily check sheet immediately.

Pay close attention to vital components like engines, electrical systems, batteries and the hydraulics.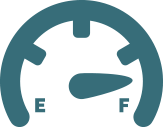 Pay Attention to Fuel Needs
Winterized diesel is better suited to colder weather because it is enhanced by additives to keep it from gelling in the winter. Diesel engines should be plugged in overnight to keep the fuel viscous.
Use Properly Rated Oils and Lubricants
Winter weight oils have a "W" in them and the number corresponds to the lowest temperature at which the oil can pass. For instance, 5W means 5 degrees. Use a top quality hydraulic fluid, like Hydrex XV, that has a wide working range and reaches viscosity quickly.
Do not forget the mast. Ensure lubrication occurs as needed and that the operator inspects the mast daily. The cold affects fluids first, which causes damage to the machinery if not properly monitored.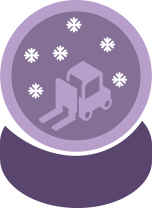 By training your operators and checking your forklifts, everyone can get through winter operations safely.
For more information on comparing, purchasing, and maintaining your forklift, check out these resources: