Lifespan and Economy Remain Key Components of a Toyota Forklift

With more than five decades in the manufacture of materials handling equipment, Toyota remains a forerunner in the industry. The Toyota Material Handling Group has 70 dealers and more than 200 locations through the United States and Canada, also encompassing machines from BT and Raymond. It's a broad level of reach that has led to an impressive statistic: according to some estimates, 1 out of every 5 forklifts sold in the United States is a Toyota.
But it takes more than just an expansive dealer network. So Toyota has built their reputation on machines that combine durability and cost-effective operation. Many Toyota forklift trucks have been shown to perform for five years and 10,000 to 20,000 hours of work without any major repairs. Though the standards for oil changes and other preventative maintenance obviously apply, even then the hours logged between service is greater – 200 minimum, with a max of 500 hours for oil changes.
This long life provides excellent economy. Within the first 10,000 hours of use, operating costs are said to be as low as 75 cents per hour (excluding fuel, operator wages, accidental damage, and capitalization). This figure rises to $1.25 per hour between 10,000 and 20,000 hours and up to $1.75 per hour from 20,000 to 30,000 hours.
Toyota forklift models
Toyota's forklifts are engineered to accommodate a diverse range of warehouse and backroom applications. With some models that can be used indoors only and some that can be used indoors or out, each unit includes a unique set of features, allowing you to select a model suited to both your budget and physical needs.
See Toyota's most popular model specifications:
Internal Combustion Engine Pneumatic Tire
Gas powered, these Toyota forklifts are rated for 3,000 to 51,000 lbs of lifting capacity and are considered one of the most durable, comfortable forklifts on the market. With hydrostatic power steering, 12" dual operator assist grips, and hydraulic seat-side pilot-type short-throw levers, these IC pneumatic lifts are designed for productivity. With a left-hand shift lever for operator convenience, they also include extra legroom for taller drivers and a dash-mounted instrument display for easily readability. Plus, it includes Toyota's SAS technology, shown to reduce tip-over while hauling heavy loads.
Expect to pay: $3,500 - $18,900
Internal Combustion Engine Cushion Tire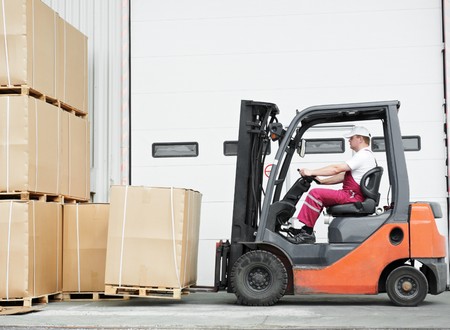 Providing between 3,000 and 15,500 lb of capacity, Toyota IC cushion tire trucks (like the 8-Series) feature their exclusive System of Active Stability (SAS), a process that electronically monitors and controls the forklift's operations to reduce the possibility of tip-overs. With a highly-ergonomic design, the lifts in this line substantially improve operator comfort and productivity during long periods of operation through newly designed operator assist grips that accommodate thicker gloves and four-way adjustable seats that slide up to 6 inches.
Expect to pay: $7,100 - $13,900
Electric Motor Rider Lift Trucks
Toyota's electric riders – like the 7-Series and 8-Series – provide stand up or sit down operation and between 3,000 to 12,000 lbs of lifting capacity. With a focus on safety, these models include a specialized system – the Active Mast Control – that stabilizes loads when lifted overhead. This makes them ideal for busy warehouses or locations that have forklifts in operation around employees or customers. Plus, the curvilinear overhead guard and dual operator assist grips offer ease of entry and exit from both sides while ensuring the driver is protected from any loose objects that might fall.
Expect to pay: $8,900 - $42,000
Pallet Trucks
Also known as a "walkie," these handy models eliminate the labor involved with a manual pallet jack, effortlessly transporting pallets and other goods weighing 4,500 to 8,000 lbs across a warehouse floor. The electric pallet jack from Toyota is designed with a multifunction control handle that includes large dual thumb wheels as well as lift, lower, and horn buttons – all within easy reach. It also features a robust design that protects electrical, hydraulic, and mechanical components from damage during operation and a low-platform step that reduces operator fatigue.
Reach Trucks
With 3,000 to 4,500 lbs of lift capacity, reach trucks from Toyota include bubble mat padding to absorb vibration and minimize foot and ankle exhaustion during extended use. Further customizing the lift for productivity, these models often include cushioned backrests and armrests. Operated with a single hand, the multifunction control handle includes acceleration, lift and lower, tilt, reach and retract, as well as high-speed control, horn, and optional side-shifter.
Expect to pay: $5,900 - $11,900
Order Pickers
When you don't need the full functionality of an entire lift, the 3,000-lb lift capacity of a Toyota order picker can enable employees to grab and store stock from upper shelve and warehouse racking. They feature a 7-3/4-inch platform height that makes it easy to climb on and off as well as a bubble-cushioned floor mat that provides relief during extended use and helps to soak up machine vibration. The operator compartment measures 39 inches wide and includes an amenities tray as well as numerous storage compartments.
Expect to pay: $3,500 - $11,500
Get Quotes
We contact sellers
They compete for your business