Construction Storage Containers
Construction storage containers are commonly used in a number of different applications on site, including storage, security, and safety. For experienced construction services providers the uses are obvious from repeated projects, however less experienced companies may not be aware of the advantages of efficiency and convenience construction storage containers provide.
Most jurisdictions have strict regulations for the storage and security of construction equipment, making storage containers of any size a necessity at construction sites, for reasons including:
Security of potentially dangerous materials from theft or misuse (welding equipment, hazardous solvents, combustibles, etc.)
Insurance regulations for security of valuable materials
Basic safety ordinances for health and public welfare
20' storage containers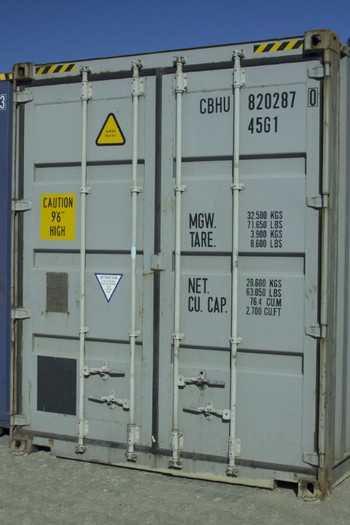 Smaller construction storage containers are primarily used to store smaller construction tools, equipment, and supplies. They are very useful for keeping your items safe from theft or damage. On large sites, individual types of supplies (iron rebar, cement blocks, paving stones, etc.) can be organized into separate 20' storage containers, reducing time needed to find and ready them for use.
Specially adapted 20' storage containers can also be used as security or guard shacks. These containers can be rigged with walk-in doors, electrical hook-ups, and additional purpose-built storage container accessories. Their portability makes them self-contained and ideal for you to redeploy to new sites, as needed.
40' storage containers
Larger 40' storage containers can do everything the 20' models can do, and more. They can easily accommodate a larger load of your tools, equipment, and supplies, offering optimal performance and convenience. With additional storage container add-ons – including ramps, steps, shelving, and more – 40' storage containers can be adapted to a variety of specialized purposes, including storing forklifts, skip loaders, and palette loaders, securing large supplies, and even being transformed into workshops and garage areas.
Construction storage container add-ons and accessories
Add-ons and accessories allow you to fully customize and optimize any size construction storage container:
Extra doors – including dual-entry and roll-up doors – allows faster loading and unloading.
Storage container shelving allows better organization and safer storage of construction supplies.
A custom storage container paint job advertises your company logo and colors, or offers superior protection against the elements.
Storage container door locks improve security.
Storage container ramps allow easy access for your construction machinery.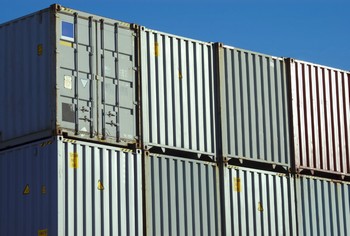 One common use of 40' storage containers is to place two of them parallel, with a 20' space between covered over by a storage container awning. This creates a sheltered area that is perfect to use as a workshop, garage, or rest area. An awning for this purpose typically costs around $1,000.
A 40' storage container optimized for a long project would typically be outfitted with dual-entry doors, a ramp, specialized shelving, and secure locks. This allows faster unloading by forklift, better organization, and improved security. The total cost to purchase these construction storage container add-ons would be around $1,000-2,000, which may be more cost effective than renting:
40' storage container $4500
Dual-entry doors $750
Ramp $100
Shelving $500
Door locks $250
Get Quotes
We contact sellers
They compete for your business