Popular GPS Fleet Tracker Device Applications
GPS vehicle tracking devices provide you the data you need to manage your fleet efficiently, reduce costs, and boost vehicle and worker effectiveness. The construction industry especially requires close management of key equipment and personnel, to ensure your assets are safe, secure, and operating to the best of their ability. Companies that do not have robust data tools at their fingertips are finding it increasingly difficult to compete against service providers that leverage the power of technology to optimize performance.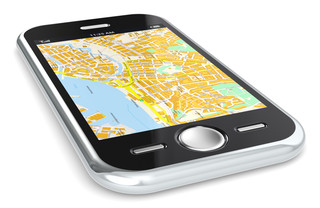 The following are some of the applications that today's most successful construction companies are trusting to vehicle GPS tracking:
Efficient route planning
GPS fleet management software allows you to pre-plan the best routes for your vehicles. This provides substantial savings in fuel efficiency, but also can be used to access other important benefits:
Avoid traffic for faster service
Plan the most direct route to minimize complications
Detour around residential and no-truck streets
Precisely time stops and eliminate under-reporting and scheduling inefficiencies
Monitor fleet health and service time
Construction vehicles suffer wear and tear from hard use and extreme conditions, which leads to significant maintenance costs. A GPS trucking system allows you to plan maintenance efficiently and head-off larger problems:
Monitor mileage and schedule regular servicing
Receive advance warning of serious mechanical problems
Analyze usage to rotate fleet vehicles between harder and easier jobs
Driver monitoring and assessment
GPS fleet tracking lets you monitor your drivers, review data, and address any problems. This helps you meet important service criteria for insurance and compliance purposes:
Track route times to monitor efficiency
Record improper mileage and routes
Check driver mileage claims billed for against actual miles driven
Create driver "scorecards" that measure performance based on your preferred criteria, including miles driven, time spent in the field, safe driving, etc.
Monitor driving speeds and aggressive behavior to reduce liability
Record and manage secondary fleet costs
A GPS vehicle tracking device provides a host of additional data points that let you monitor important costs that can otherwise impact your bottom line:
Record overuse of A/C and vehicle electronics
Monitor driver texting and phone use while on the clock
Prevent use of company assets for personal uses
Theft/vandalism prevention and recovery
Vehicle theft and vandalism drive costs up significantly for construction companies and lost or damaged vehicles reduce service capabilities and impact customer satisfaction. GPS asset tracking software allows law enforcement to locate and recover stolen vehicles quickly and, in many cases, before damage has been done that affects your bottom line. Vehicles that do not typically require GPS tracking for other purposes may benefit from having it installed for theft prevention.
Get Quotes
We contact sellers
They compete for your business