Popular Add-Ons for Your GPS Fleet Tracking Device
Off-the-rack GPS fleet tracking devices may have all you need, however there are several useful upgrades available that are optimized for use in construction applications. GPS upgrades provide a toolbox to accessorize and optimize functionality, ensuring you have the exact performance and capabilities needed in the field. GPS add-ons boost effectiveness, empower efficiency, and help you save time, money, and resources.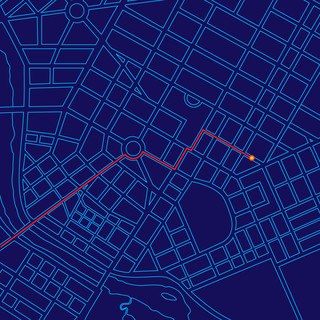 Here are the most popular optional GPS device add-ons useful to the construction industry:
Magnetic and weatherproof mounting
A magnetic mount for your GPS vehicle fleet tracking system allows greater versatility and convenience for mounting options. Affix your fleet tracking device to almost any metal surface, for ease of access and greater security. Weatherproof mounting protects your equipment from the elements, without affecting function or effectiveness. Weatherproofing is designed to protect GPS devices from water, ice and snow, and extreme heat, which comes in handy for construction vehicles tasked with all-weather operations.
Magnetic and weatherproof mounting: under $50
Green/power-saving options
Power-saving options for your GPS device not only save energy and increase sustainability, they are also more convenient because they require less upkeep and effort. Sleep mode saves battery life by shutting down broadcasting when the vehicle is not moving. Advanced power-saving options are programmable, allowing you to choose when the device uses power and when it is idle. These features are increasingly standard in many GPS trucking systems.
Green/power-saving options: standard with many systems, price is negligible
Fleet tracking software
Basic fleet tracking software that comes standard with many devices offers a solid range of features and apps, however software upgrades can provide an almost limitless configuration of additional options and capabilities. Common fleet tracking software upgrades include historical vehicle record keeping and analysis, preventive maintenance recommendations and reminders, real-time alerts, weather and traffic updates, driver "scorecards," and more.
For construction companies, enhanced fleet tracking software allows you to track equipment on a single system, head-off potential compliance issues, and optimize routes and assignments.
Fleet tracking software: price is scaled to fleet size, typically under $500/vehicle with additional $25/month per subscription
On-board diagnostic connection options
This fleet management software upgrade allows drivers and the central office to more efficiently and effectively monitor vehicle health and performance in real-time. Not only a vehicle tracking device, upgraded diagnostics can optimize fuel efficiency, notify if a driver is talking or texting while driving, and provide extensive records for maintenance and fleet management purposes.
Construction vehicles are put to heavy use and regular, timely maintenance is required to keep them running. On-board diagnostic connection options allow you to monitor vehicle health, schedule maintenance exactly when required, and reduce downtime and replacement expenses.
On-board diagnostic connection options: under $50/vehicle per month, may require additional hardware
Driver navigation GPS
This is far and away the most popular fleet management add-on. Driver navigation GPS provides your vehicle operators with advanced mapping tools, including route planning, traffic and weather updates, and real-time location. Driver navigation is so common, including smartphone and mobile apps, it may almost be considered standard.
Particularly well suited to construction industry applications, driver navigation GPS reduces costs in time and money from drivers becoming lost, unintentionally entering areas where security is an issue, or running afoul of compliance issues.
Driver navigation GPS: standard with many systems but a necessary upgrade for older fleets, price is negligible
Remote starter disable
This advanced vehicle fleet tracking system add-on allows a vehicle's starter to be disabled from a remote location, either by the operator while away from the vehicle or by the central office. This provides added security against vehicle theft, misuse, and tampering with contents. A vehicle can be disabled instantly during unauthorized use, from nearly any location.
Construction vehicles are high-value targets of opportunity for thieves and vandals. Having remote starter disable installed to your fleet not only eliminates losses but may help you save money on insurance and better meet compliance codes.
Remote starter disable: under $100/vehicle
Get Quotes
We contact sellers
They compete for your business