GPS Tracking System Types: Passive vs. Real Time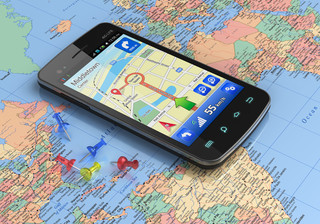 GPS tracking systems have a number of important applications related to the construction industry, including fleet management, fleet tracking, asset safety and security, and more. Vehicle tracking devices are almost standard today in construction and the technology has matured to offer companies exceptional utility and reasonable pricing.
Why companies use GPS vehicle fleet tracking systems:
Faster, more reliable service
Navigation assistance
Boost accuracy and efficiency
Track and protect drivers
Improve fuel management
Reduce accidents
Vehicle GPS tracking technology is overwhelmingly of two formats: passive GPS trackers and real-time GPS trackers. Within each of these categories, models are available that are attachable as clip-ons, plug in devices, or hardwired into the vehicle electrical system. If you are looking to initiate or upgrade your vehicle fleet tracking system, your first choice to make is whether passive or real-time GPS better fits your organizational needs.
Passive GPS trackers
Passive GPS vehicle tracking devices operate by storing data and saving it for download. They do not include transmitters or allow real-time and live tracking of a vehicle's position, speed, etc. Passive GPS trackers are also called data loggers and are usually plug in devices or hardwired into the electrical system.
A passive GPS module installed in a vehicle may include any or all of the following download features: internal flash memory, memory card slot, or USB port. At any time, the stored information can be downloaded and analyzed to review speed, route, location, time driving, and other fleet tracking statistics. The information can typically be displayed in a user-friendly interface, for example allowing the stored information to be plotted into Google Earth. There are additional apps that allow fast, convenient analysis of stored GPS data.
Passive GPS tracker benefits
Low cost, no subscription fee
Convenient, no need to monitor vehicle data
Simple, limited requirements to update asset tracking software
Passive GPS tracker disadvantages
No real-time fleet tracking capability
Requires on-site data download
Limited memory storage
Top 3 passive GPS trackers
LandAirSea Tracking Key series $125-150
Super TrackStick Data Logger series $150-180
TrackStick Mini series $200
Real-time GPS trackers
Real-time GPS fleet tracking devices include a transmitter that broadcasts vehicle data, allowing you to track vehicle speed, direction, exact location, and more live and from moment to moment. This is the ideal solution to precisely manage fleet logistics, improve service and response time, reduce fuel costs, and more. These devices may be mounted via clip-on, plug in, or hardwired into the electrical system. Many construction companies use real-time GPS and fleet management software as an additional layer of security to track valuable cargoes
Real-time GPS trucking systems include a software package that allows myriad uses of collected data. Depending on the robustness of the system, you can track progress on any of a variety of mapping platforms, download data to other applications for analysis (fuel management, resource allocation, etc.), and fully utilize the enormous amounts of data generated to help improve service and reduce costs. Construction industry companies in particular can benefit from being able to precisely track fleet activities and costs, in order to optimize both.
Real-time fleet tracking systems are also subject to a monthly service subscription fee, typically in the range of $15-25/month.
Real-Time GPS tracker benefits
Precise, live data updates
Monitor from anywhere
No chance of running out of memory
Real-Time GPS tracker disadvantages
Monthly subscription fee required
May require regular fleet management software updates
Requires more oversight for most applications
Top 3 real-time GPS trackers
LandAirSea SilverCloud series $275-325
Spark Nano 4.0/6 month series $150-350
Sat-Track-B series $500
Get Quotes
We contact sellers
They compete for your business